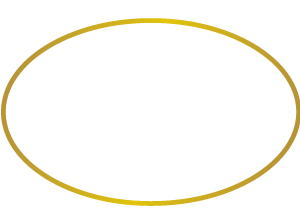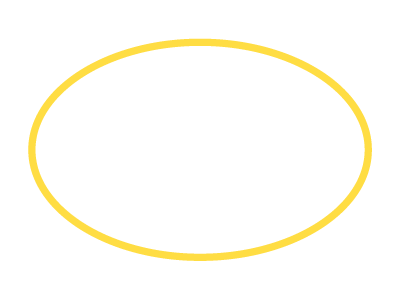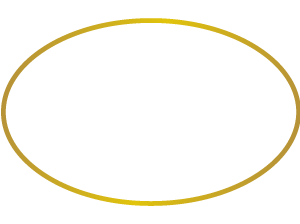 COVID 19
If you are like me you can't wait to be pulling the trigger again. I can't believe we are really going through this incredible time. However, going through it we are and I am thoughtful that I can see customers again very soon. I wish everybody the very best of health and I do hope as many of you as possible stay away from this dreadful disease. I have a few guns available for this year and I can offer the best fitting service available for any of your guns with great stock work from my gunsmith, Charlie Hudson too. It won't be too long, I'LL BE BACK.
ADVANCED ?  SOMEONE THINKS SO !
Click here for the latest review of the fabulous Salvinelli Advanced RSR. Your best entry into the serious world of shotgun shooting.
"I cannot recommend highly enough that you check out the RSR, you won't be disappointed"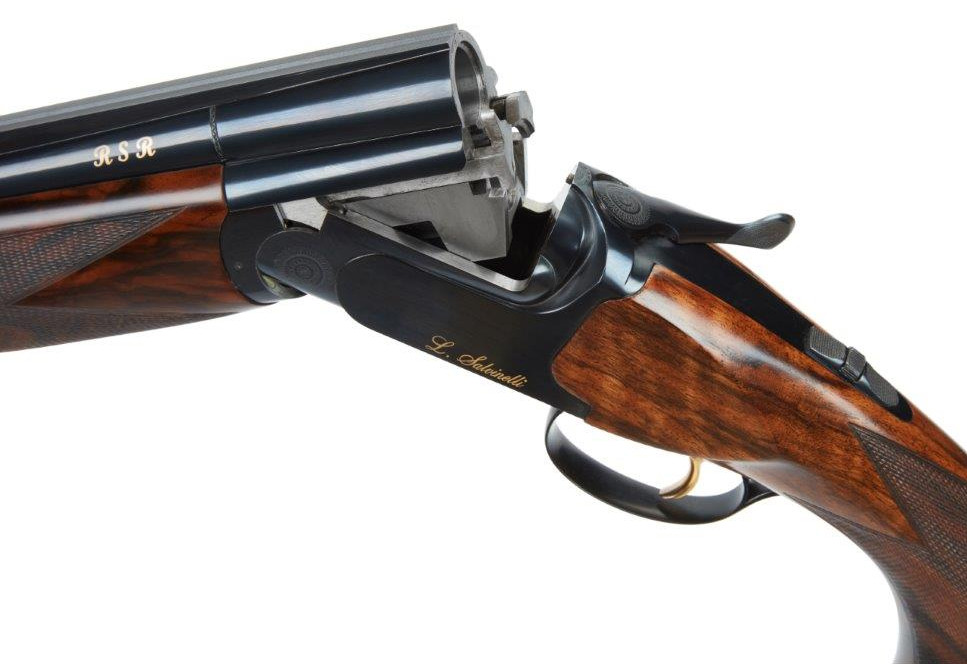 "shoots like a dream and will increase your scores"
BREXIT BLUES BANISHED !!! (Hopefully)
| | |
| --- | --- |
| Salvinelli RSR Advanced | Salvinelli RSR Advanced |
HERE'S SOME GREAT NEWS TO BRIGHTEN UP YOUR SHOOTING
ONE. New for 2020, two new guns. Based on both the SALVINELLI and the P & V guns, a more affordable RSR and an HVR. Demonstrators ready now for you to test, the new RSR ADVANCED from SALVINELLI and a new STRATOS HVR from P&V offer as usual the best target vision possible. Both these CUSTOM GUN designs are now well proven to be great performers, just come and see for yourselves which is for you. SALVINELLI is a well established Italian gun maker famous for great engraving (also available on my RSR ADVANCED version) and superb build quality. As usual, both the SALVINELLI and the P & V come fully fitted, balanced, tuned and with extended guarantees and as per all my guns, they are a joy to shoot. Starting at £6500 for the SALVINELLI and £9850 for the P & V.
TWO.To kick these two fine performers off, I will be having a road show at various locations throughout the UK. Watch this site for more details.

P & V Stratos 2 HVR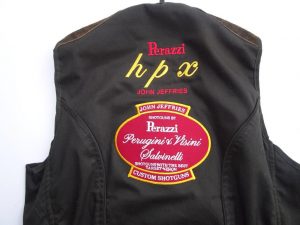 THREE.
New free CUSTOM GUN skeet vests and CUSTOM GUN caps available for all new customers purchasing one of the new guns above or any other guns from my range.
FOUR. New free CUSTOM GUNS jacket badges and new caps for all customers. Just send your jackets/vests to me and we will have one attached and returned with a new cap FOC.
Brighten up your scores with a new gun for the 2020 season, there's not a better way to start. Not forgetting PERAZZI, I have one or two RSR's and DSR's nearly ready at the factory to have stocks fitted and configured to your personal requirements. Still two of my very best performers from this wonderful manufacturer. The DSR is a true competition winner and the RSR brings them all down.
STOP PRESS. This new P & V gun, the Stratos HVR is available now as a new lightweight game gun coming in at around 7.5lbs. Great to ease the burden and great for the ladies too
Don't forget, all my guns have the best target vision possible and they just shoot better too.
IF YOU ARE LOOKING FOR A NEW SHOTGUN TO IMPROVE YOUR SHOOTING, CHECK THIS OUT FIRST!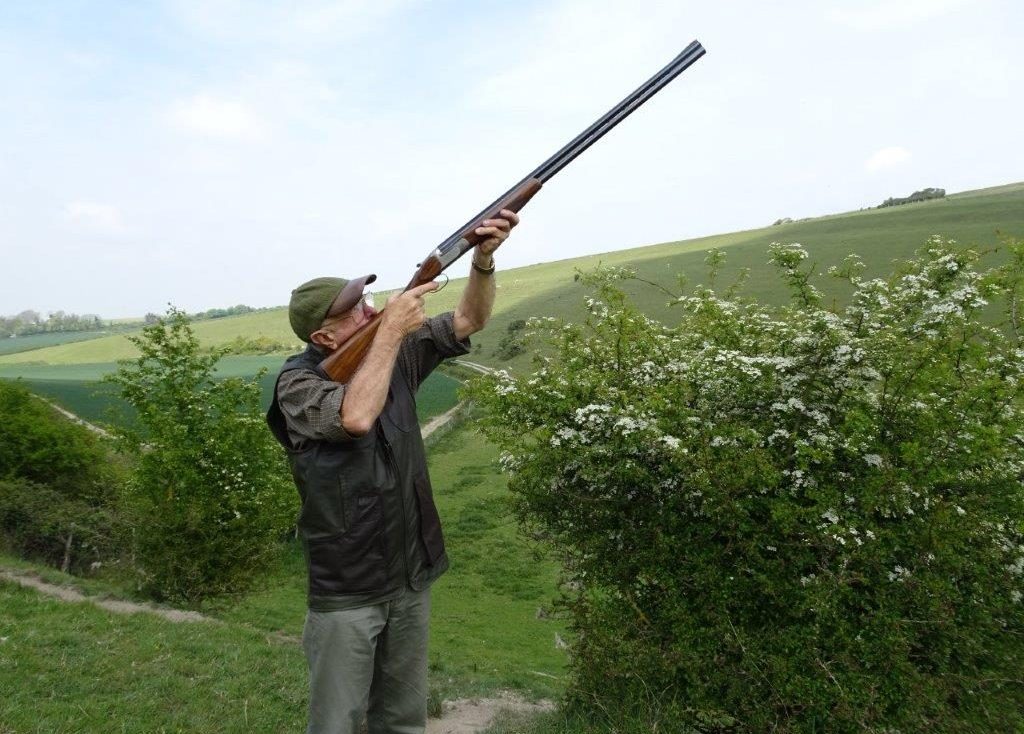 DOES YOUR CHOICE HAVE
Guaranteed perfect fit?
Perfect balance?
Triggers tuned to perfection?
The right barrel length?
Extended guarantees?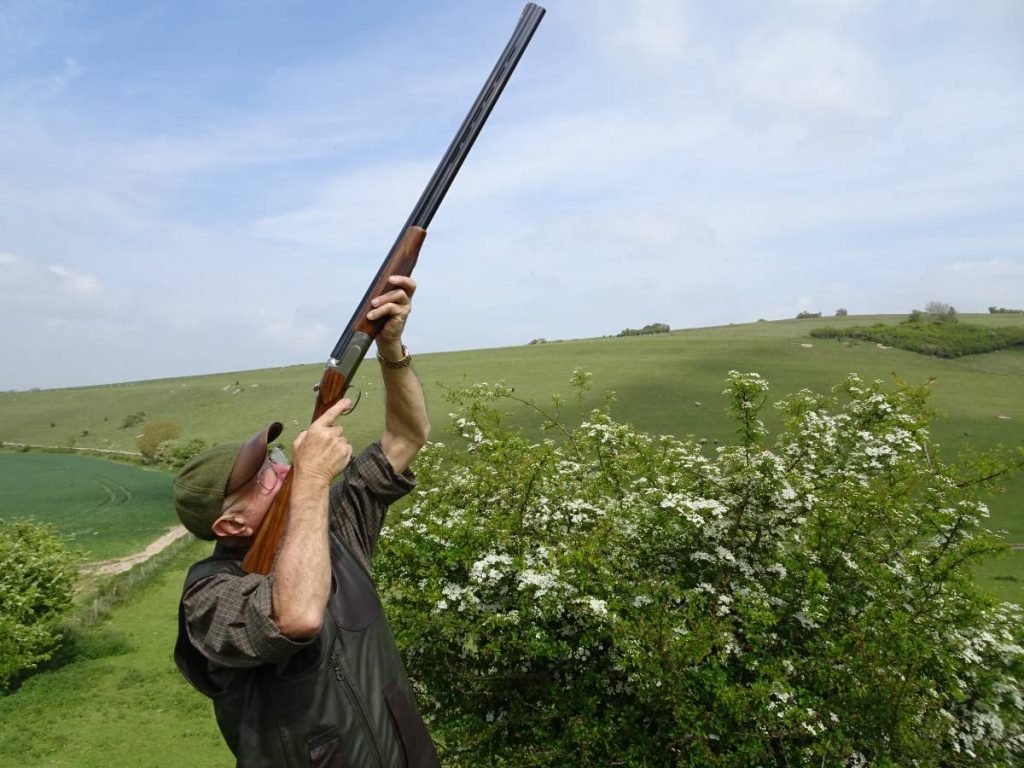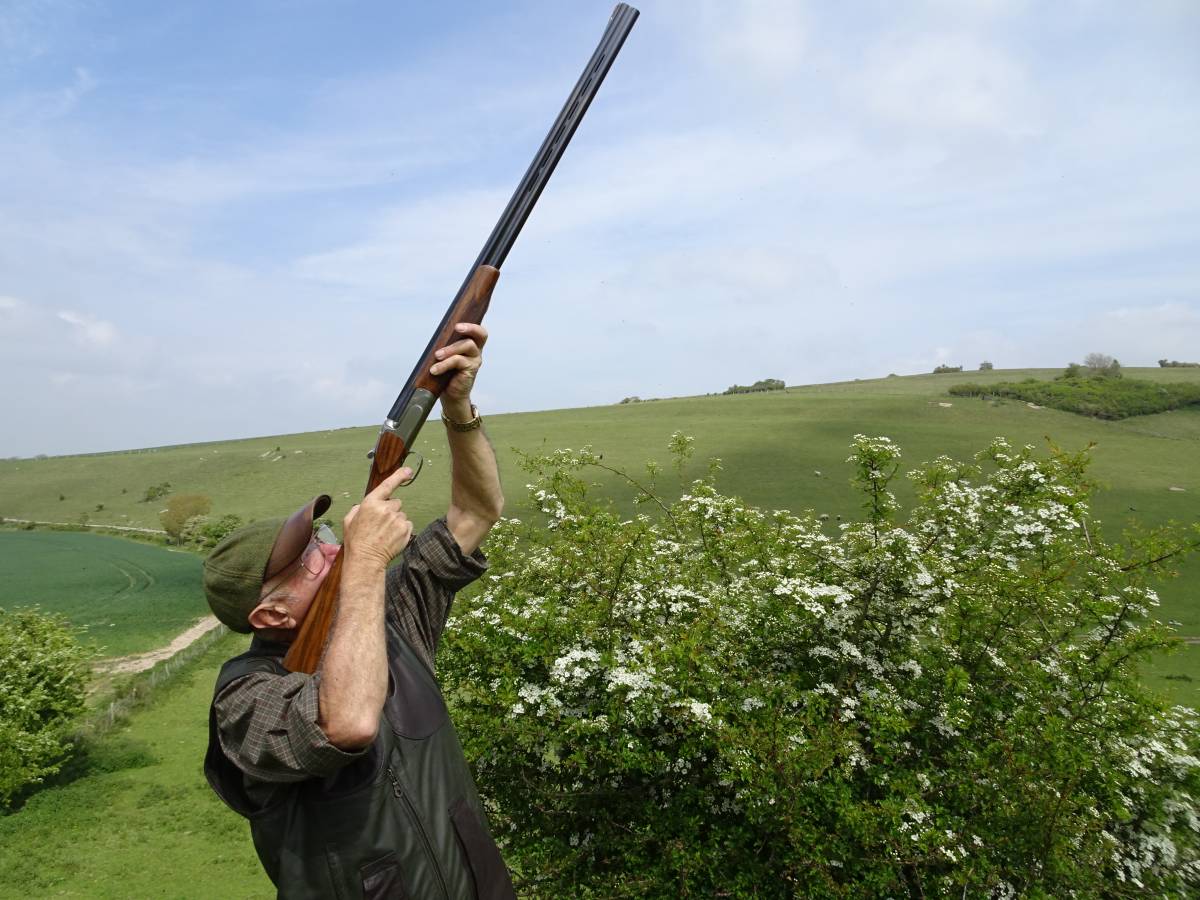 THE BEAUTIFUL SHOTGUN
For the last century or two, the perfect shotgun has been the goal of many shooters and sportsmen.  Today, there are numerous manufacturers chasing the goal of beauty and performance: more so than ever before, as the targets, both clay and game, become more difficult and challenging.  Many years ago, I believed that there were improvements to be made on some traditional designs, and during the 80's I first started to present to the market some special designs and ideas (I was the first to present 32″ sporters to the market) which are still revered today.  Continuing on that theme, my latest designs and creations have taken shotgun design and performance further forward towards the ultimate, the results being universally accepted as great achievements in presenting the very finest weapons both for performance and pride of ownership too.
Target vision, balance and poise and ease of handling are all serious criteria in my designs and these points coupled with great looks makes for some of the very best shotguns available today.  My designs have received many favourable reviewers comments, (one reviewer commenting 'maybe all guns should have been designed like this') and the continual user response showing how my guns have assisted many shooters is a testimony to their success.
Couple all these important points and considerations when looking for a new shotgun with some of the worlds best manufacturers and your goal will be reached.  A quote from another top UK reviewer, "John's guns make it so easy to shoot" – quantifies my claims and unique selling points in just a few words.
MY GUNS JUST SHOOT BETTER.
STOP PRESS!!! THE BEST 20 GAUGE EVER?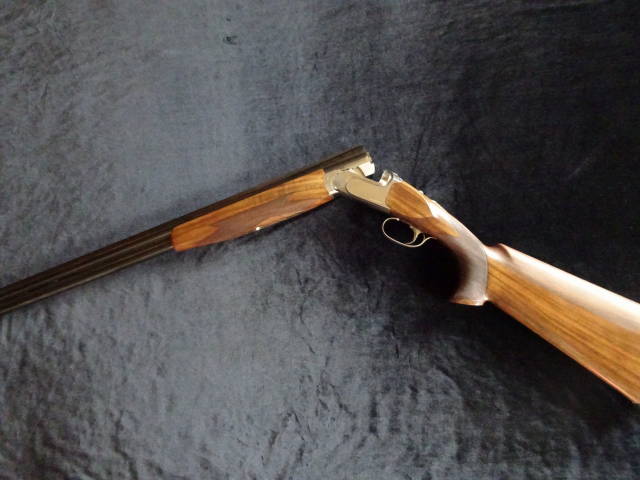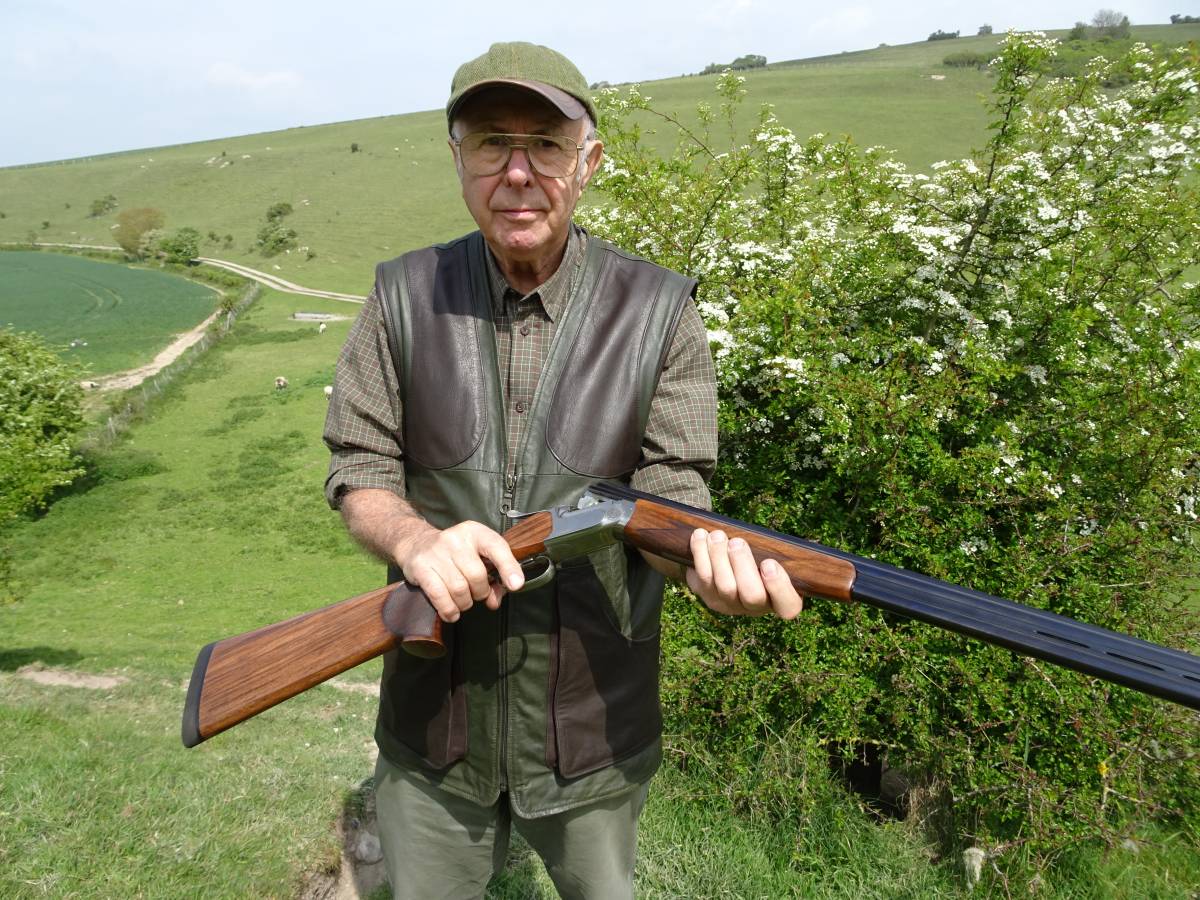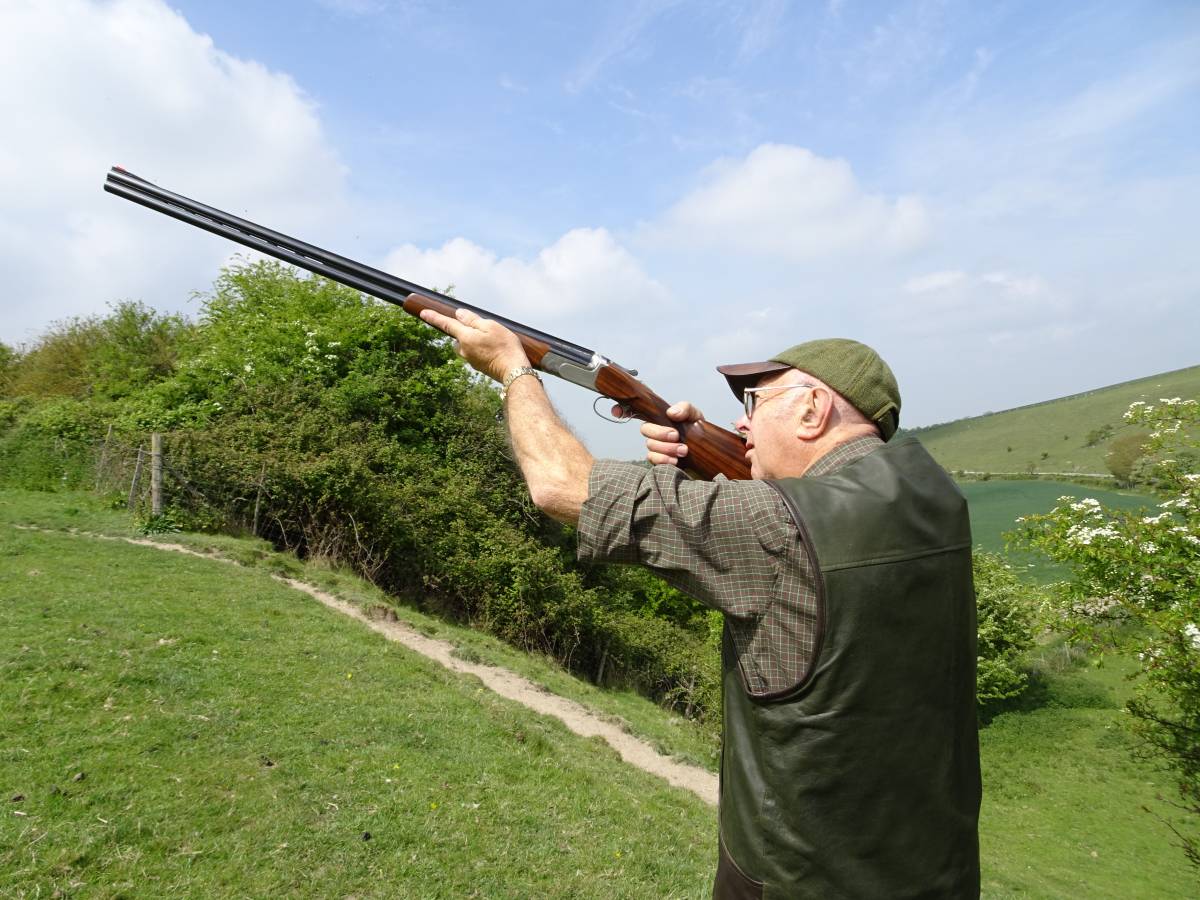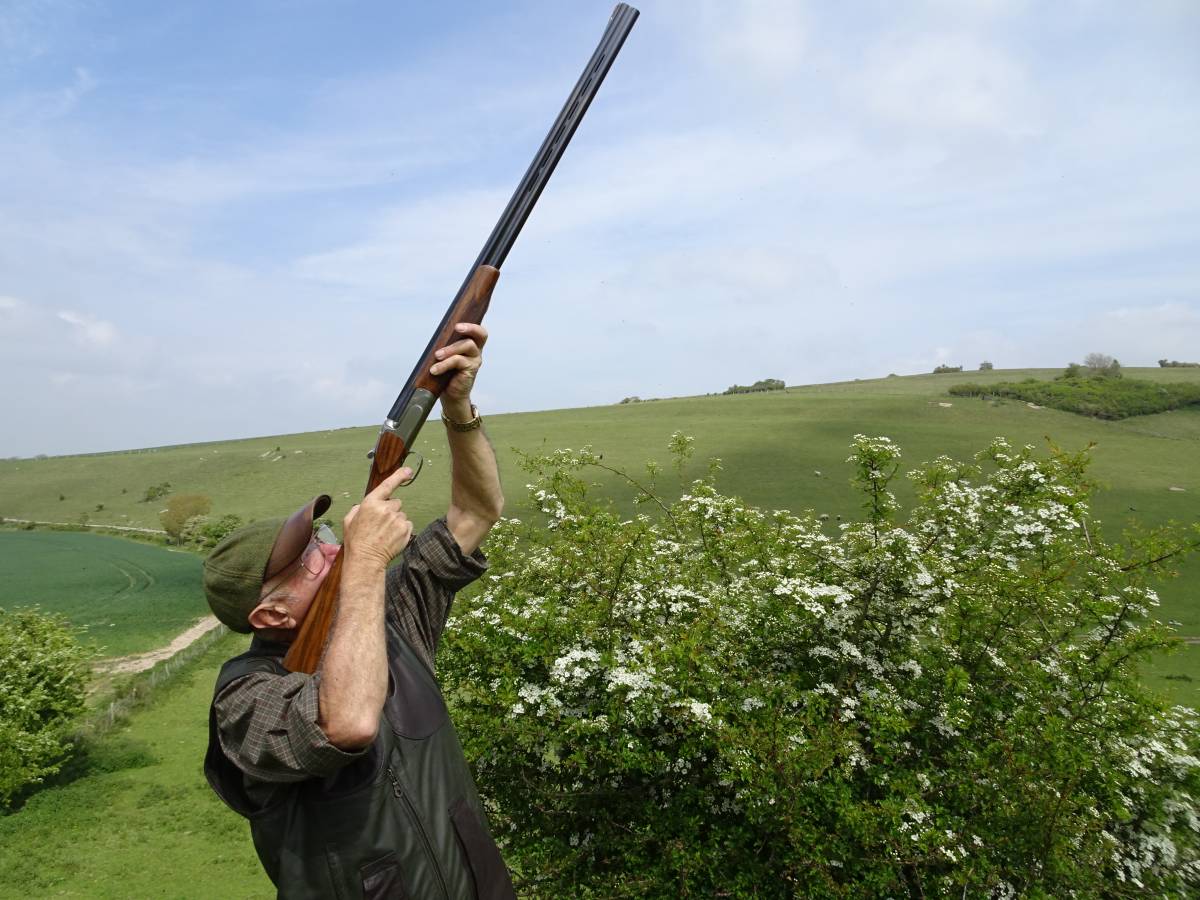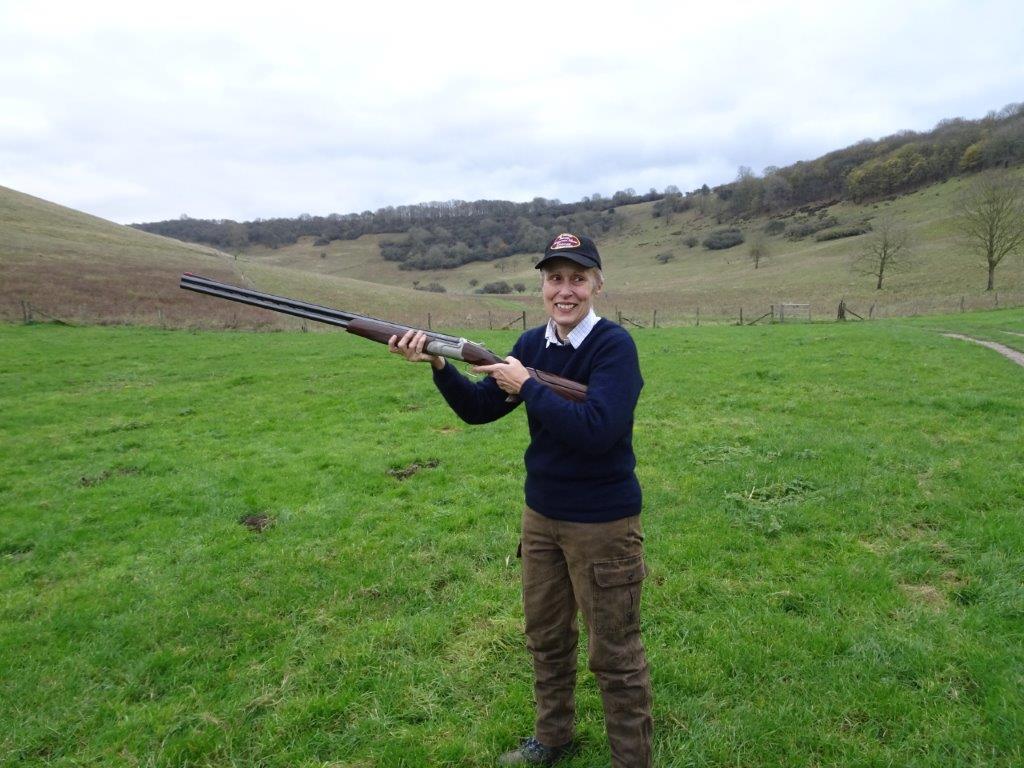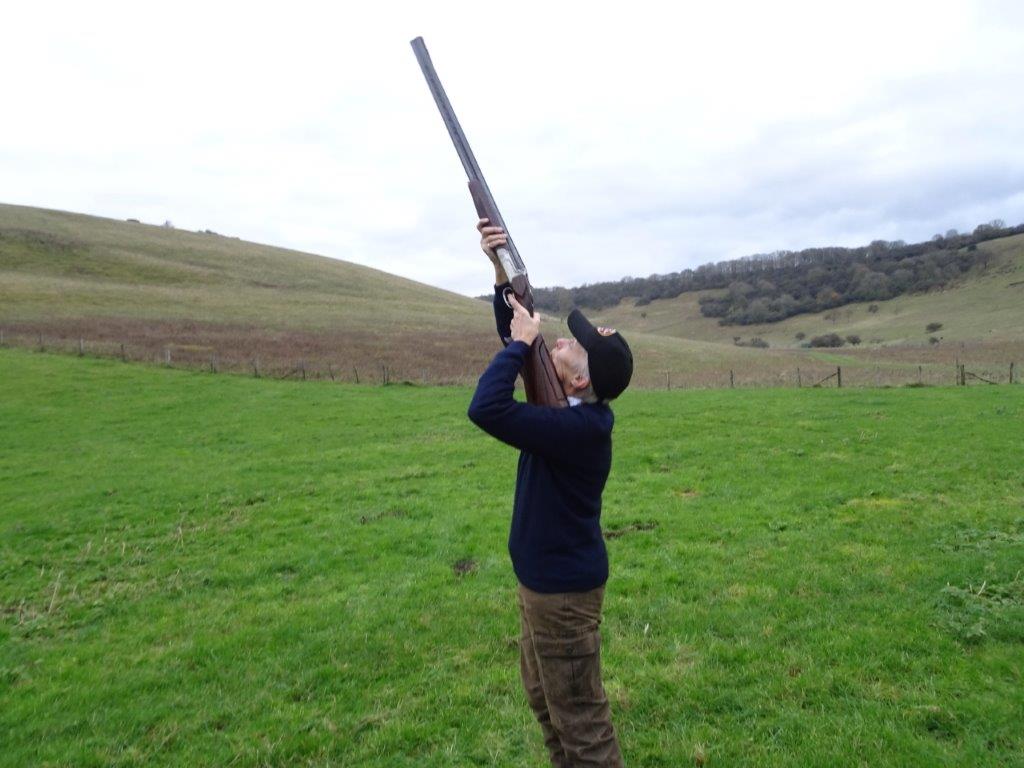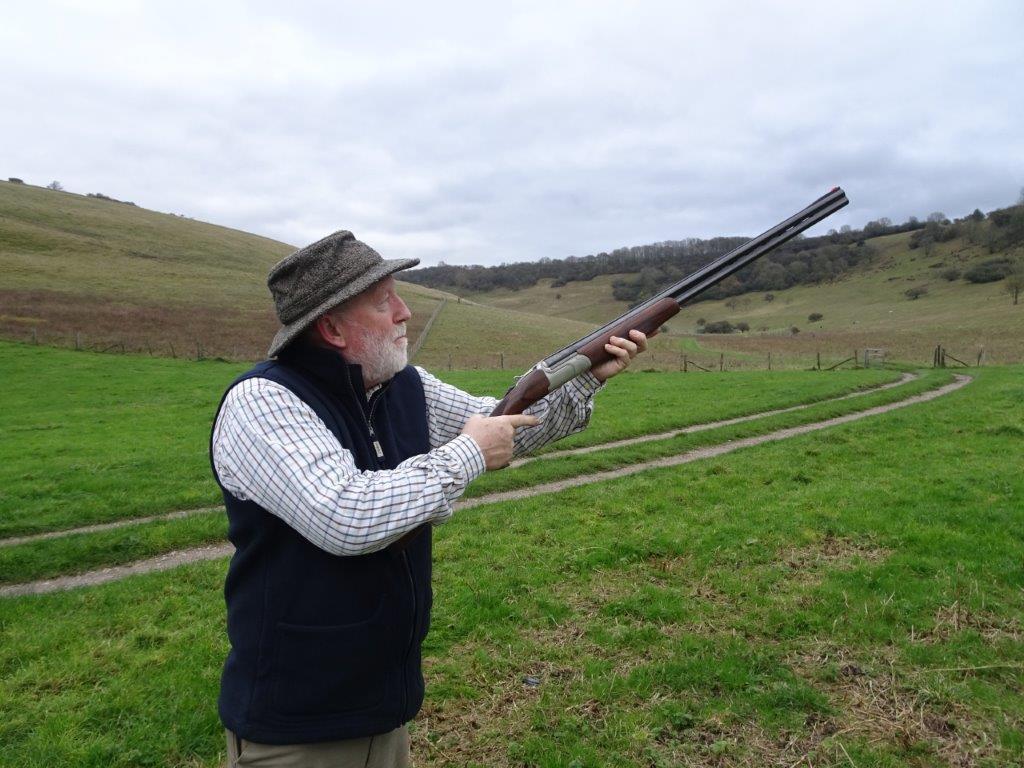 Pictured here are well know circuit shooters, my good friends Jacki and Steve trying my new Stratos lightweight game.  Great stance Jacki, keep your head down. Here's what they think of it.
Steve: Well feels and handles great, it's lower price point brings your HVR rib design to a much wider audience, definitely another winner. John, you've done it again!
Jacki:  Love it, I want one.  (Steve, wear your RSR out first)!!
EXTEND YOUR BARREL MYTH
Over the years I have heard people talk about extending their barrels by fitting long multichokes, and of late I have had a few customers asking me to do this so that they end up with a longer gun, making maybe a 33″ from a 31″ or a 34″ from a 32/33″, measurement wise. Their thinking is that they don't need to go down the longer barrel route to start with as they can add length later. This is a total myth and totally wrong. Longer barrels are not fitted or used just because they measure longer in some way or another, they are fitted or used because they offer better pointability, steadiness and target vision. Adding 1-2″ of multichokes does nothing at all except alter the chokes (and maybe add a little weight although multichokes are pretty light nowadays). To appreciate what longer barrels do and gain the benefits from them, your eye needs to see and register on the top rib being longer. With multichokes, you can't see anything different when shooting so the correlation with the target is no better. The question still remains, will you shoot better with longer barrels ? That is still personal and is still down to how a particular shooter performs, some making great use of longer barrels and some not so convinced. I have found that my 33's offer just about the best compromise, albeit I still shoot 34's myself and struggle to make good sense of anything shorter. I can supply any length but do try the longer ones first. You may end up like 90% of my customers in going down the longer route. If you really want to go over the top, you could go down the 34″ route and add some 2″ multichokes. You would need a new gunslip though and won't shoot any better either.
Stratos
lightweight game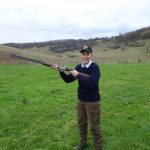 HVR20, it can't get better than this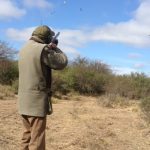 Kenny Bennett
July 2019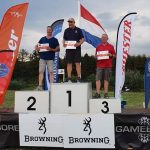 Clay Shooting Classic 2019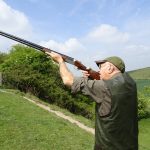 P&V HVR superb performance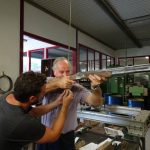 The best 20G
ever?