Second hand shotguns
Looking for second hand bargain shotguns but nothing quite within reach? Several new guns going out so some second hand guns here may be available at a good price. See something you like? Make me an offer, you might just be lucky.
CLAY SHOOTERS — GAME SHOOTERS, TAKE ADVANTAGE OF MY SPECIAL OCTOBER OFFERS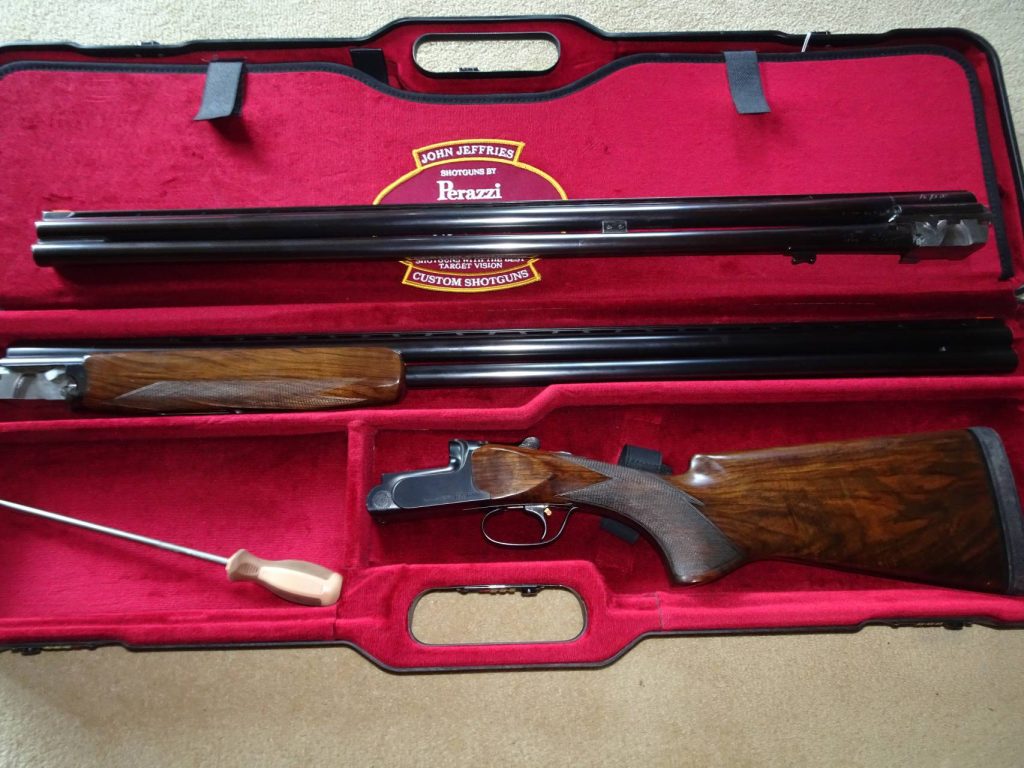 Possibly due to the latest financial news and also to do with the fact that I have a few too many second hand guns, I am doing some great prices in October. The marked prices are how they have been for some time but for October, make me an offer 'I can't refuse.' All sensible offers considered, ridiculous offers may not get very far. Be bold, you never know there are some good guns there. Take the Beretta 687EELL or the Perazzi 31″ RSR, both very nice guns in their own right. Both STD steel proofed. All guns fully guaranteed, fitting available. Call me now. Everybody is buying Legends so several S/H guns coming in.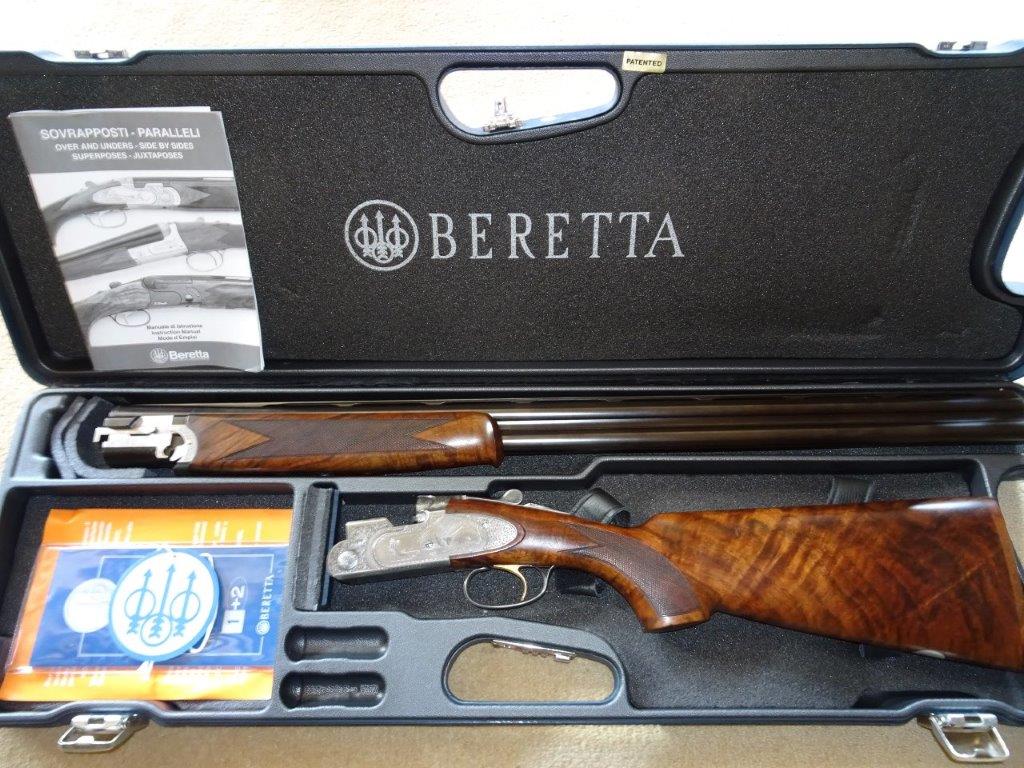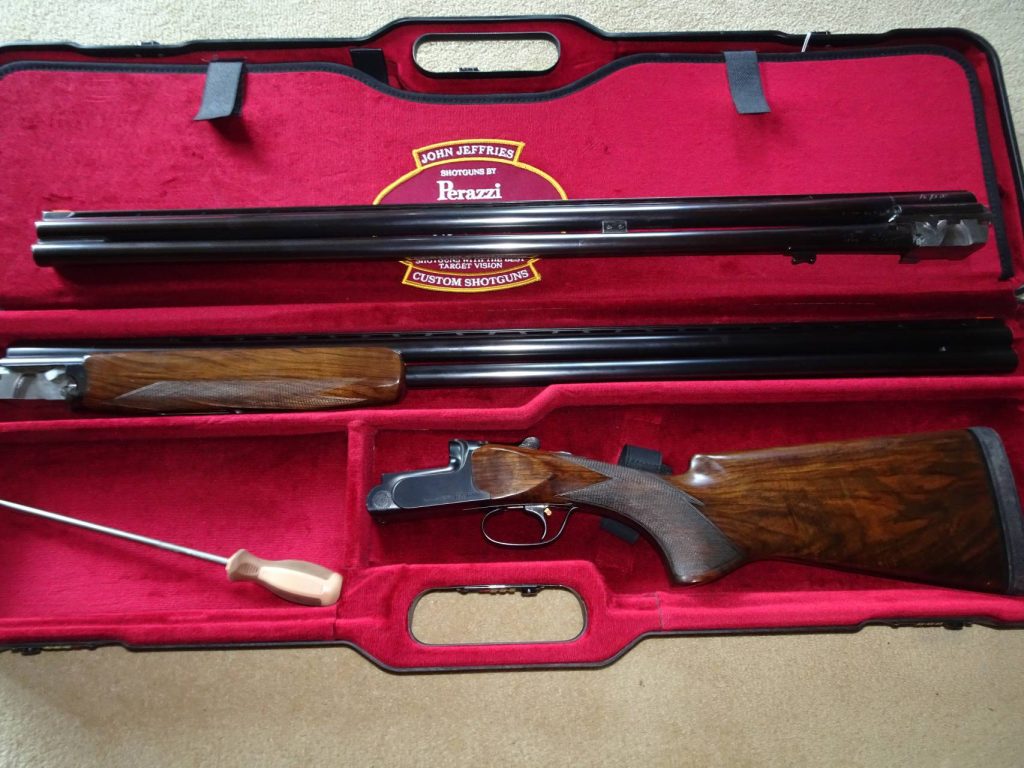 29/09/22
PERAZZI MX8 31″/33 ½" RSR GAME/SPORTER COMBO
Over the years this gun has been my best recommended for all round game or clay shooting. Especially good for really high game shooting and the 31's come into their own for early season partridge etc. A really lovely handling gun proofed for STD steel. nice stock with good average fit. Will be fully fitted in the price. 2023 RRP price new is £18450. Be brave, I might take your very best offer.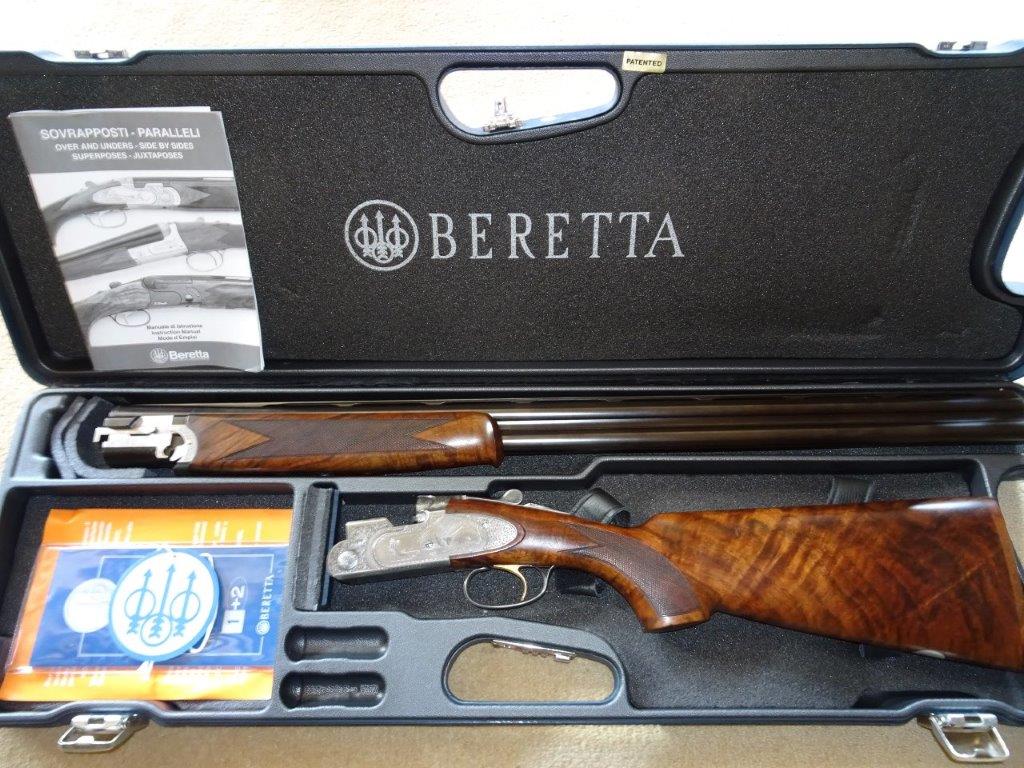 29/09/22
BERETTA S687 EELL Diamond Pigeon side plate 29½" 12g game sporter
In good condition and proofed for STD steel. £2,495 ONO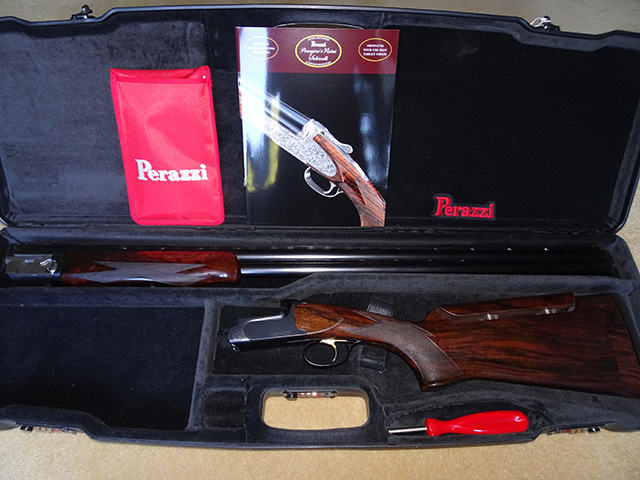 03/09/22
PERAZZI DSR 33″ SPORTER.
In very good condition built 2015. Excellent mechanically and with adjustable comb. Current RRP with adjustable comb over £12K. Asking price £6,950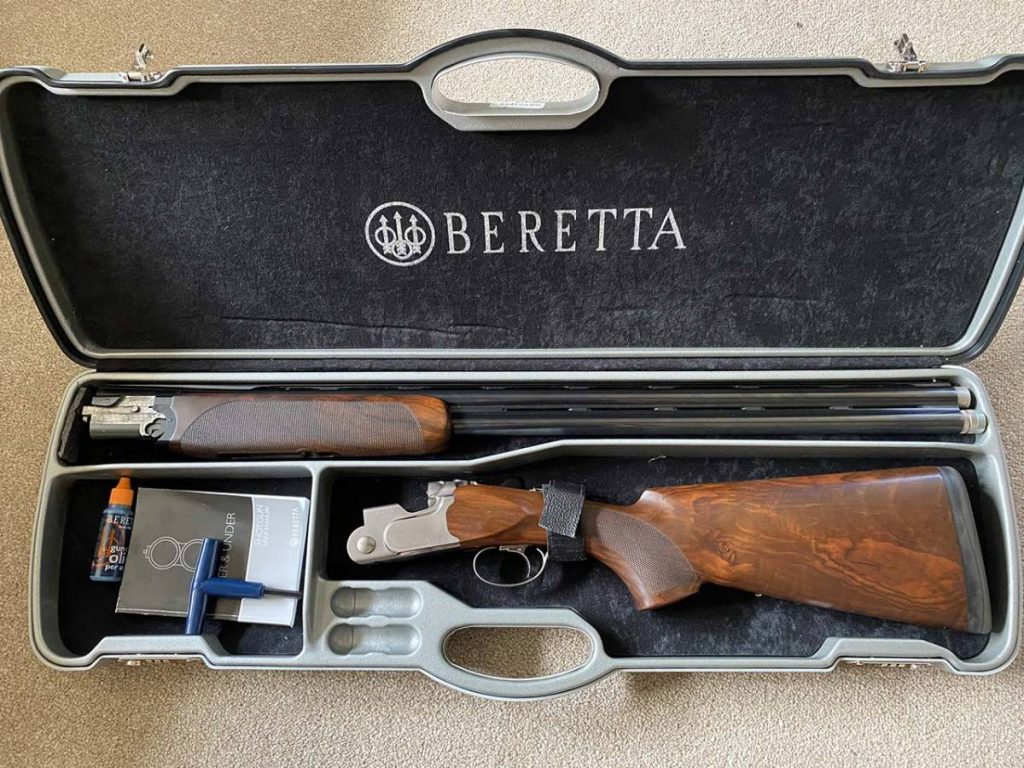 09/07/22
SECOND HAND BERETTA 692 30″ SPORTER M/C.
This gun in good condition comes with 2 extra Teague chokes. A nice handling gun. £1,895 ONO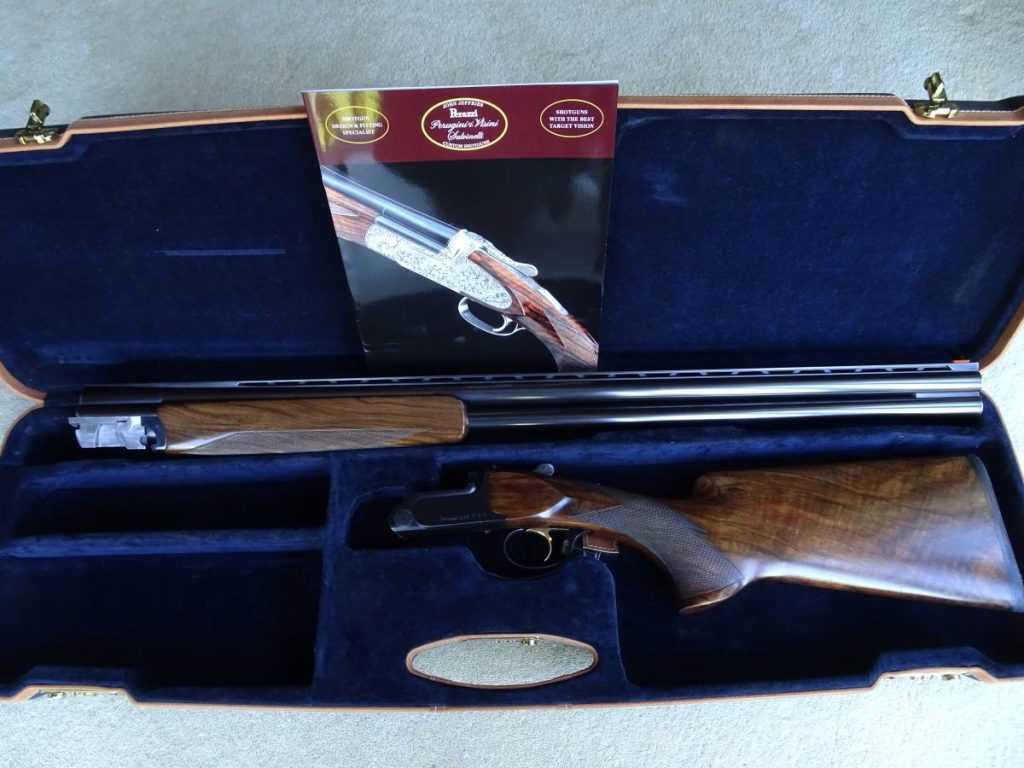 09/07/22
SECOND HAND PERAZZI MX8 HPX RSR 31″ GAME/SPORTER.
This older gun is in very good condition comes with a full service, new H bolt, new springs and re-conditioned woodwork. (Other stocks available). Would make a near perfect game gun but good for sporting too. New price (for delivery 2023) £12950. Special price for this gun, £5,495

09/07/22
EX DEM LEGEND 2 BARRELS.
Turn your old Perazzi 12g into a Legend. This set were new in November 21 and have had very little use, my new demonstrator has arrived. They are 32 3/4″ with 2 x half chokes and proofed for any steel. Superb handling, pointability and target vision. New price, £5850. One off price, £4,995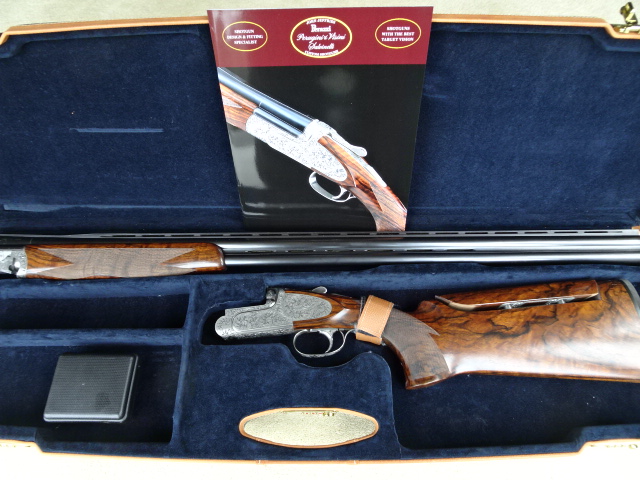 15/3/22
PERUGINI & VISINI 20G ELITE RSR/D GAME/SPORTER
This example is one of the nicest guns aesthetically to come from this Italian manufacturer. Superb hand engraving and woodwork with handling and performance to match. 32 3/4″ barrels. Approx 5 years old but mint. Waiting time for a new version of this gun, 18 months. Current RRP is £35K.
Asking price  £25,000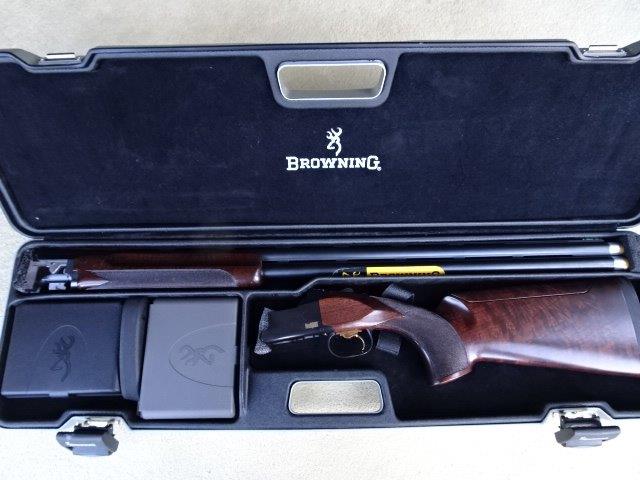 19/1/22
BROWNING 725 M/C PRO-SPORTER 32″ WITH ADJUSTABLE COMB.
Nice gun in good condition.
Asking price  £1950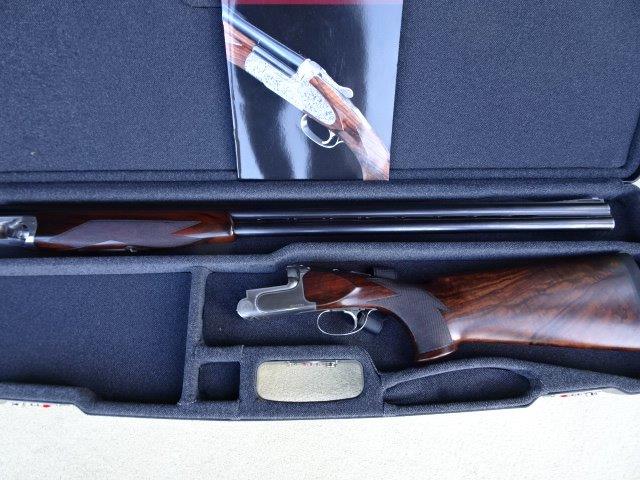 19/1/22
PERUGINI & VISINI  32″ SPORTER. 
A nice handling gun about 4 years old.
Current RRP, £19500.
Asking price  £10750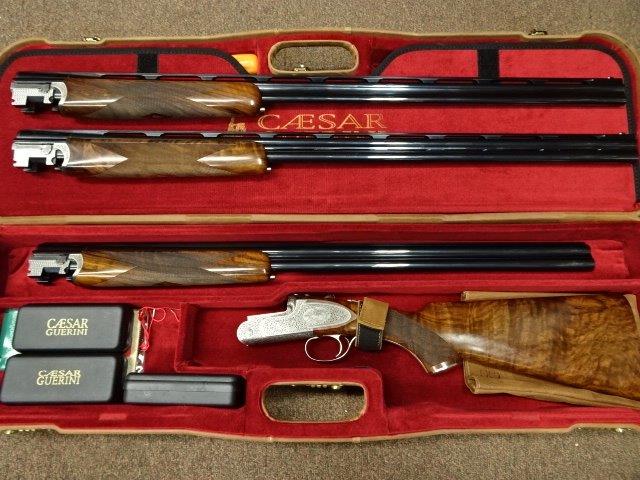 15/12/21
CAESAR GUERINI FORUM combination gun
A very nice and interesting gun with 3 sets of barrels, 20/30″, 28/32″ and 410/32″. Well balanced and handles well too. Very little use. Asking price around
£9850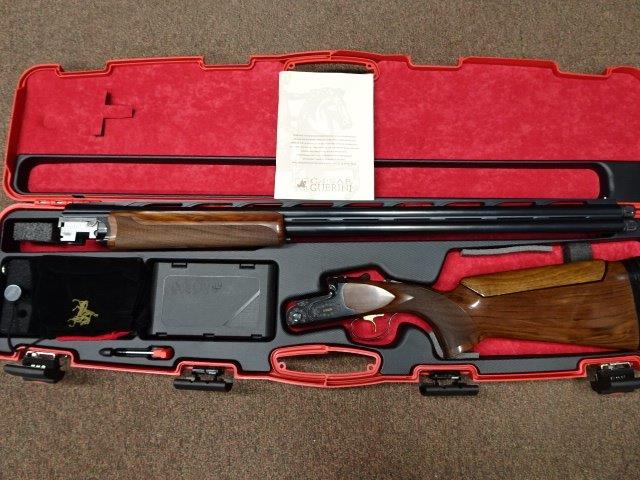 15/12/21
CEASAR GUERINI SUMMIT sporter.
32″ with adjustable comb. Good condition.
£1950 ONO.