Triggers, Stocks and Accessories Servicing and Repairs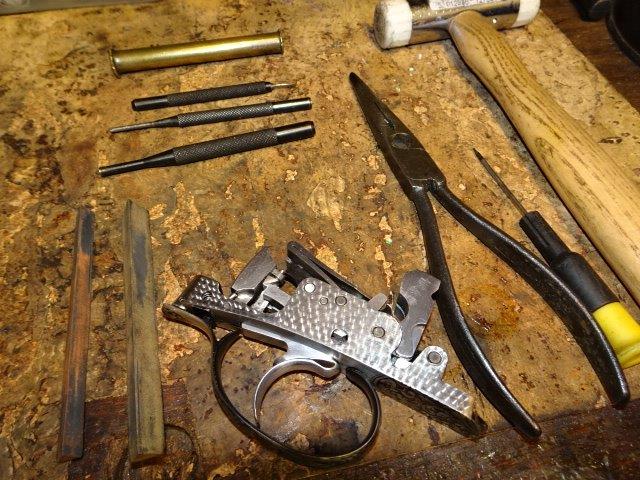 TRIGGER PERFECTION & REFINEMENT.   IMPROVE YOUR SCORES !!!
A bad trigger can really upset your timing, rhythm and shooting whether too hard, too light or with too much take up play.  Many customers report that the work I do on their triggers improves their scores immediately.  I specialize in the makes I market, Perazzi, Perugini & Visini and Salvinelli and I can also offer this service on most other guns.  One gun I don't market, Kemen is also on my specialist list.
Shotgun Servicing, Repairs, Stocks and Accessories
Does your  Perazzi or  P&V fit properly? I have a large number of spare stocks second hand and new from £500 Including a full gun fit and check. Forends available also in various different shapes and sizes. Full repair and service on Perazzi and P&V and all other guns available including trigger refinement, complete overhaul including re-blacking stock re-furbishment and tightening etc.   I am also now able to offer a full service on all Perazz's and P&V Guns with Triggers a speciality. Play removed, pressures adjusted.  Ejectors not ejecting, high brass cartridges 95% cured. A complete overhaul and rejuvenation if required.
MORE DETAILS TO FOLLOW