Testimonials
Some of our shotguns reviews by our customers
If my RSR was steel proof it would be the only gun I would use. So thank you John. I hope your season goes as well you could wish for.
I just wanted to express my gratitude for the gun you supplied me with 12 months ago. I have used the RSR to shoot everything.
I think the HPX is one of the best shotguns on the market. Since I have had one I've won the Sussex all rounder + hi-gun at sportrap at Southdown Gun Club and lots more too, thanks to John Jeffries.
I can only say that the gun is much more than I had anticipated..You have worked some magic into this piece and I will now only ever shoot this gun, going forward, for everything. I compliment you on an excellent job well done. 
I think I have found the utopia of the shotgun world! For that I thank you John!
I needed to do something to improve my shooting scores and buying this gun from John Jeffries was definitely the answer.
Hi John, I shot today at Clovelly and my loader told me I was the best shot he'd had there – he was an ex-england shot and had been loading there for a long time. A lot of first kill barrels – a credit to your gun and how it fits me, happy customer
Just another note to let you know about the .28 bore. I have been doing quite a bit of shooting with the gun and have to say that there is no firearm anywhere that shoots any better than this one. My thanks for a terrific gun.
An HPX is truly special and the man behind it wants you to be 100% happy with your purchase – whatever it takes. The price includes all the fitting sessions and even a gorgeous leather gun slip complete with HPX patch – a truly unique route to the ownership of a very special gun.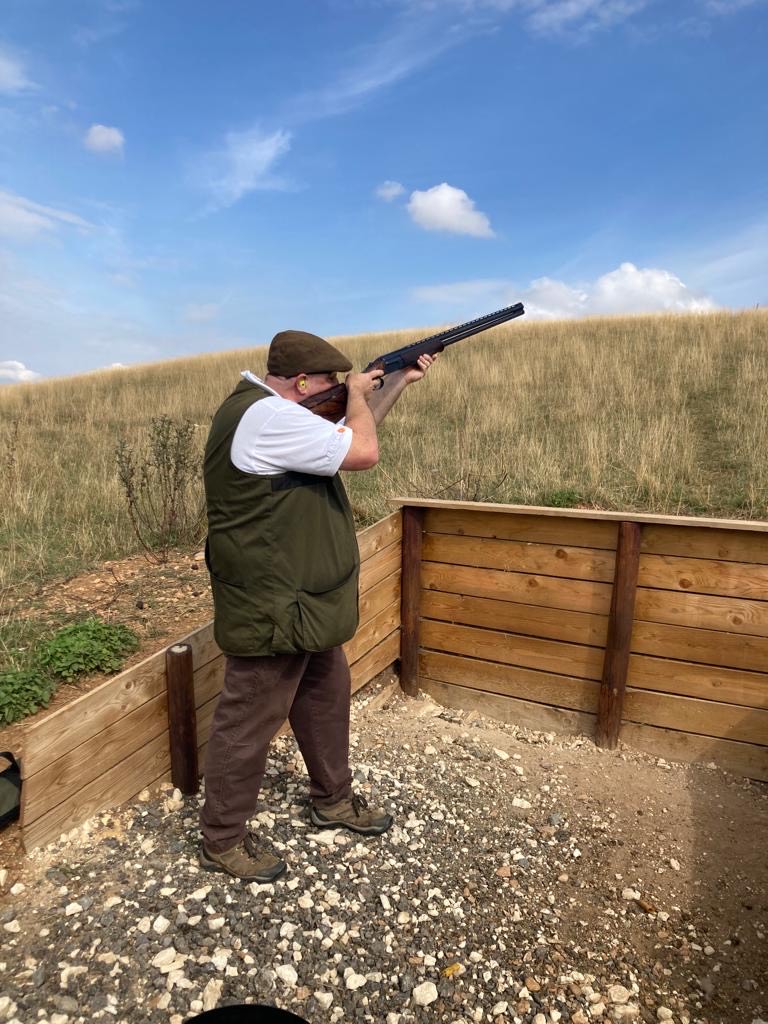 Good afternoon John
We spoke last week regarding the choke markings on my recent purchase of a 2nd hand 34inch hpx 12 bore from Bill Elderkin.
I met you at Grimsthorpe a few years ago for a fitting, and was lucky enough to be able to try one of your demo guns and couldn't believe how balanced it was.
Having known Bill for many years, he let me take the gun for the weekend where I duly took the opportunity to see how it performed on a testing simulated day in an old iron quarry,
I can truly say that I have never shot so well at simulated game, the kills were beyond my wildest expectations, this is no exaggeration this gun has improved my scores by 20%.
Shooting is about having confidence and this gun gives you that and more.
I have owned many guns in my life but nothing can compare, the design and development has paid dividends and that's credit to time effort and energy that you have put in.
If you want a high bird gun that doubles up for shooting simulated game I would recommend speaking to John, you won't be disappointed.
Kind regards Karl Dyke