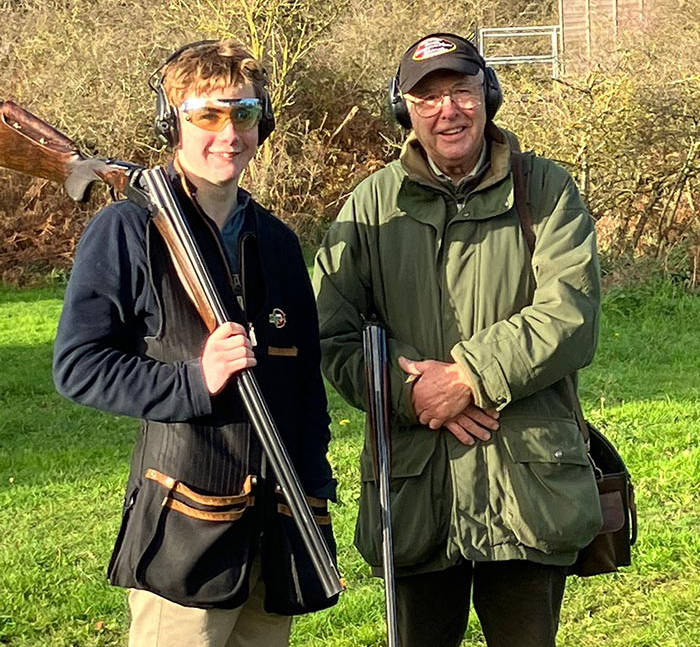 Ten years ago my grandson Archie Alexander used to come and sit with me in a pigeon hide where to the best of my knowledge I taught him about shotgun shooting and the world around it.  I could hit a few back then but I never thought that my grandson would move up the ladder to greater heights so quickly where I now don't even take second place.  As you can see from a few pictures and his own words here, he's moving on up and I think he may just turn a few top heads in the top clay shooting world pretty soon.  Please excuse me gloating on him a little especially when I have some other top shooters, Kenny Bennett from Sussex and Phil Rowbottom from Lancashire, also showing that the Legend does the job pretty well too, but Archie is family and I'm very proud.  Sincere thanks to mum and dad Alexander for their support too.  Come and see how a Legend will help you move up a bit too.  It really works. 
IN ARCHIE'S OWN WORDS
Over the last few months I have enjoyed some great shooting successes with my Perazzi HPX Legend, for me it is a real winning combination.
Archie Alexander
2 September 2023
On Saturday 2nd September I went to Garlands where I competed in both the British Open Sport Trap and the English Sporting.
I posted an 87 on the Sport Trap layout finishing 3rd in the Colts class – I haven't shot a great deal of Sport Trap so I was very happy with that.
I also shot the, very challenging, Sporting layout and qualified for the final on the Sunday. My squad was the second to go out and I shot 65/75 which I was happy with but had a long wait to see the other scores come in. John Porter also posted a 65/75 so we had a shoot off for 1st and 2nd in Colts. Unfortunately for me, John nailed it in the shoot off taking 1st place – well done John.
We had a great weekend shooting, the weather was fantastic and I enjoyed meeting lots of my fellow competitors, with quite a number showing interest in my fabulous Perazzi HPX Legend II.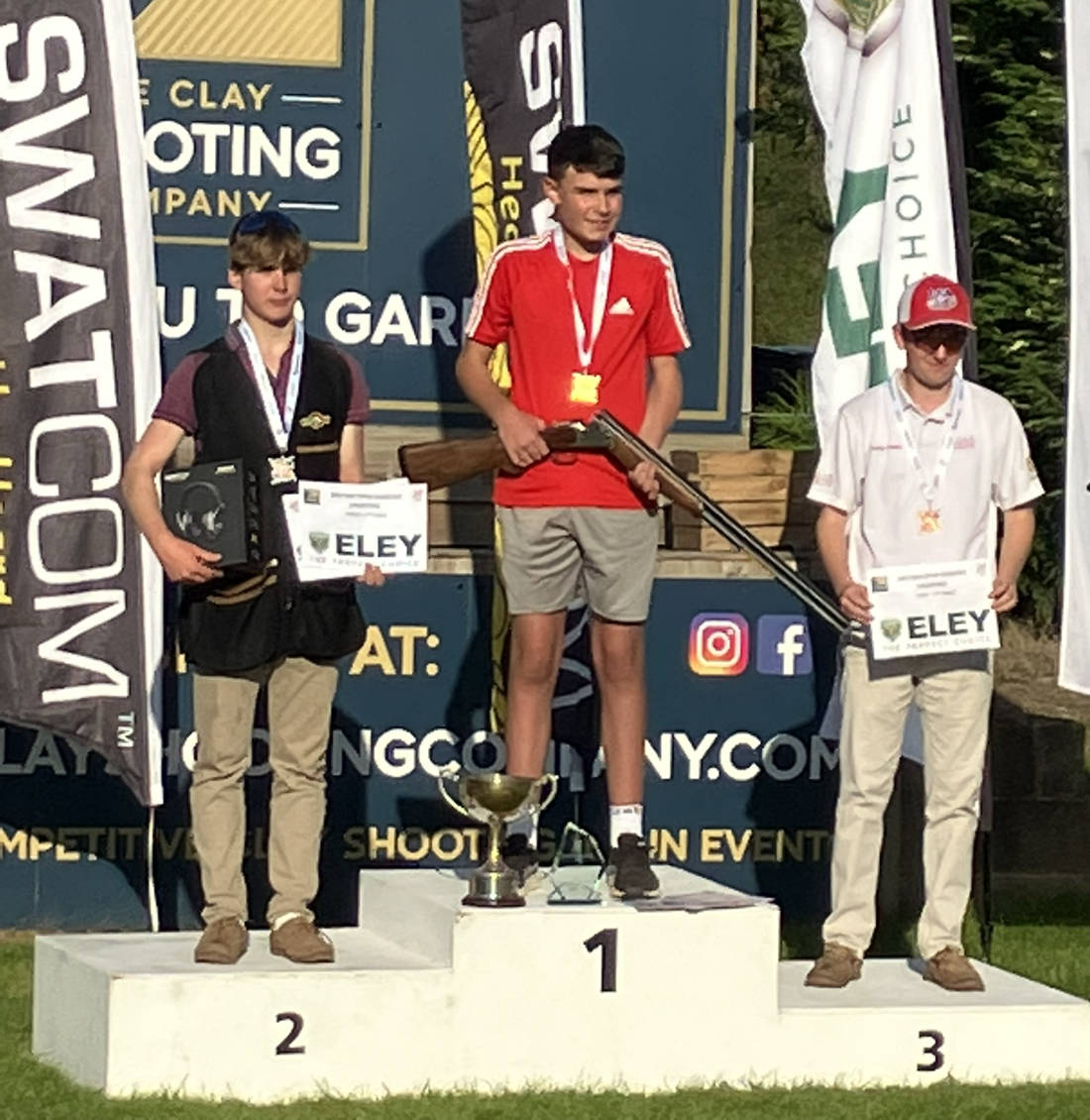 28 May 2023
Blaser Cup, Orston SG, English Sporting
137/150               1st in A class (also top Colt)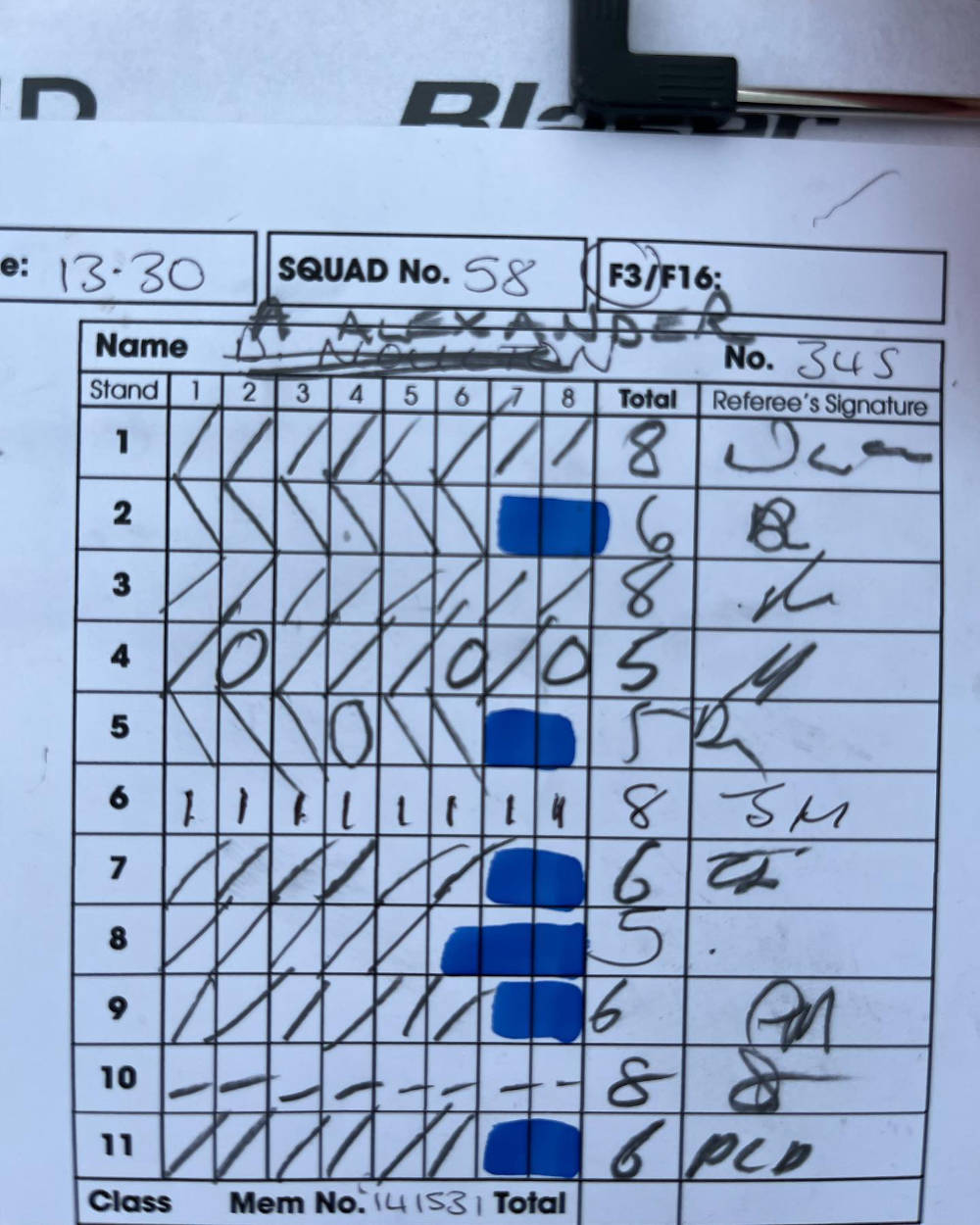 29 May 2023
Cheddite Championship, Barrow SC, English Sporting
104/120               Colt High Gun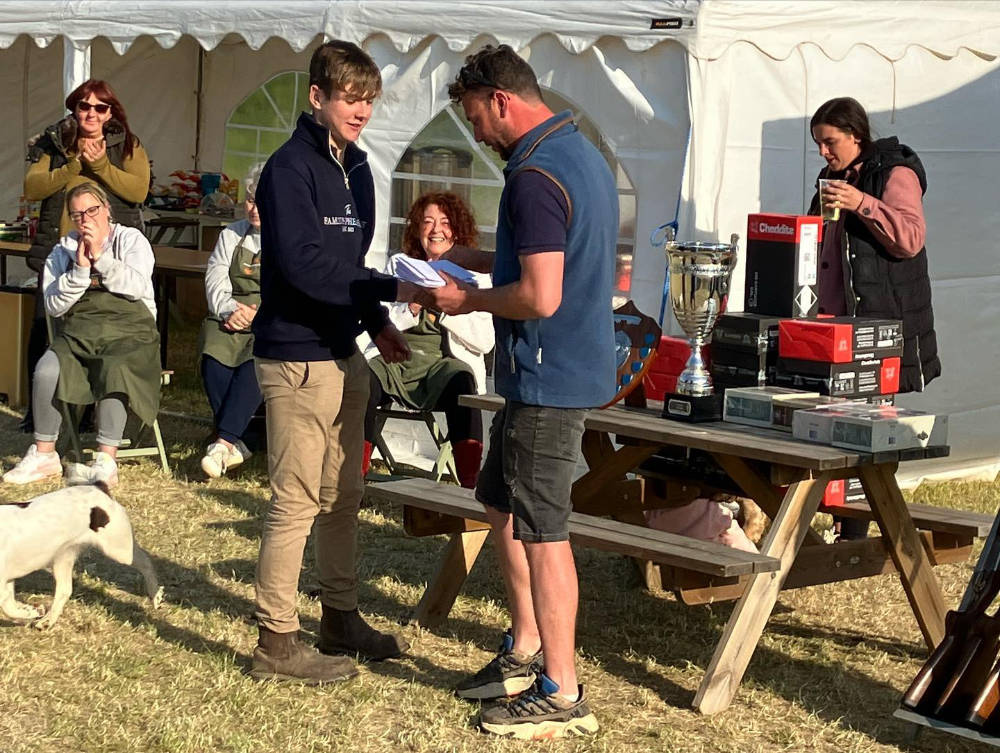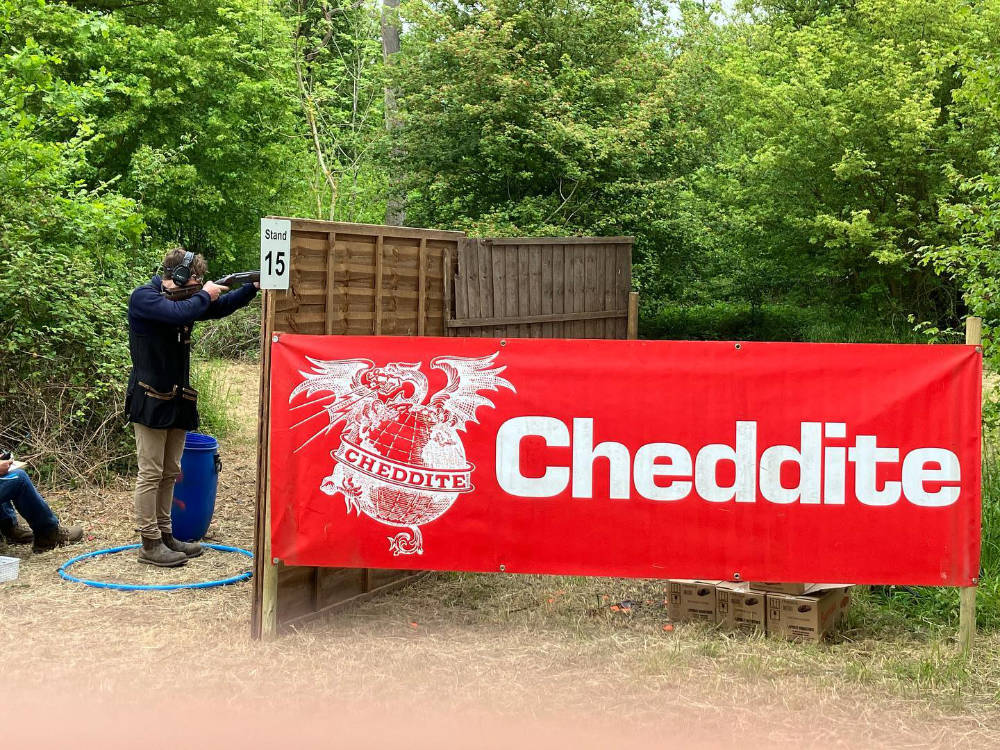 18 June 2023
Suffolk Championship, Barrow SC, English Sporting
89/100                 =2nd in A class (also top Colt)
19 June 2023               
Interclub competition, Kettleborough SC, English Sporting
High Gun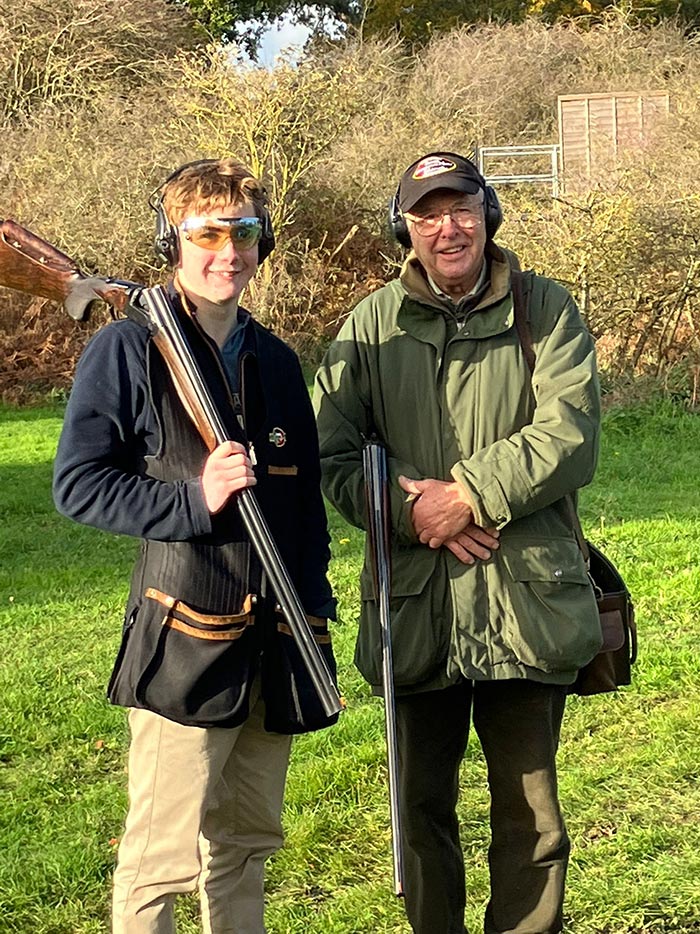 MY GRANDSON ARCHIE AND ME
"Last Sunday I shot English Sporting at Barrow Sporting Clays which was my first time in A class. After a couple of rough stands I finished with a score of 82/100. I've had a great year and have seen my shooting really improve, particularly since I got my Perazzi HPX Legend 2 in August."
Archie Alexander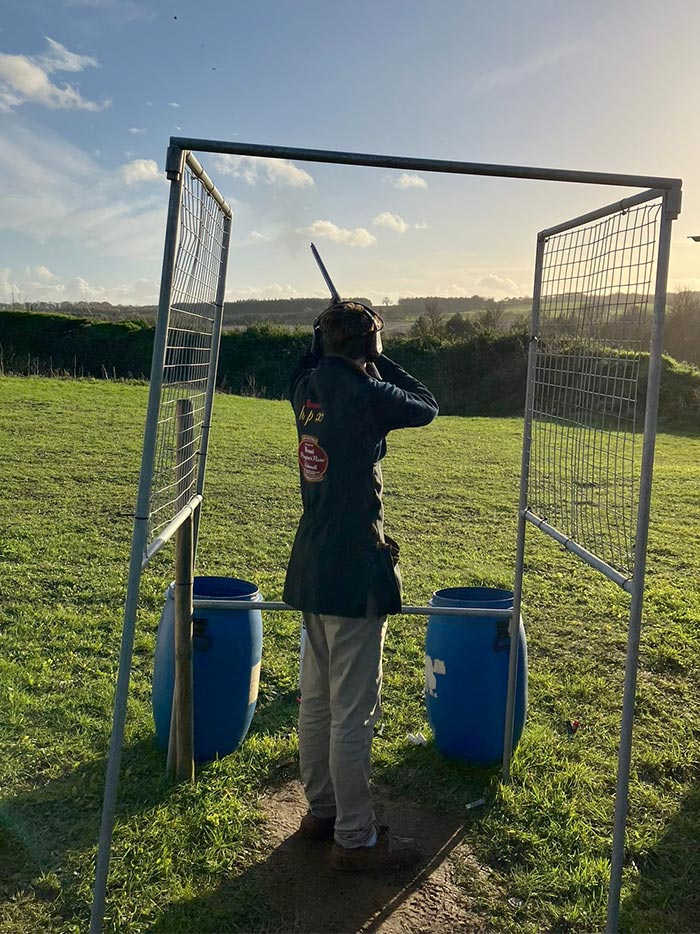 WOW Archie!   
July 2022
Not bad for first time at a major competition.
I'm very proud to announce that my grandson, Archie Alexander, took possession of his new Legend just before the Gamefair and then went and won the juniors sporting at this event on his first time out to a big national competition.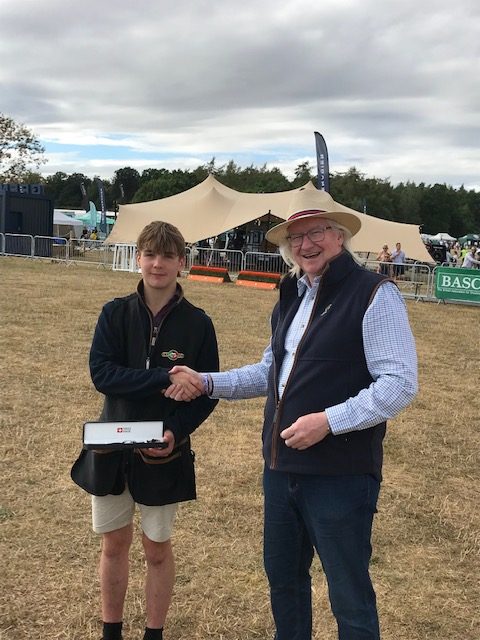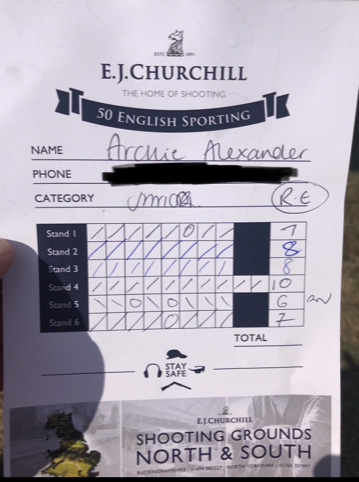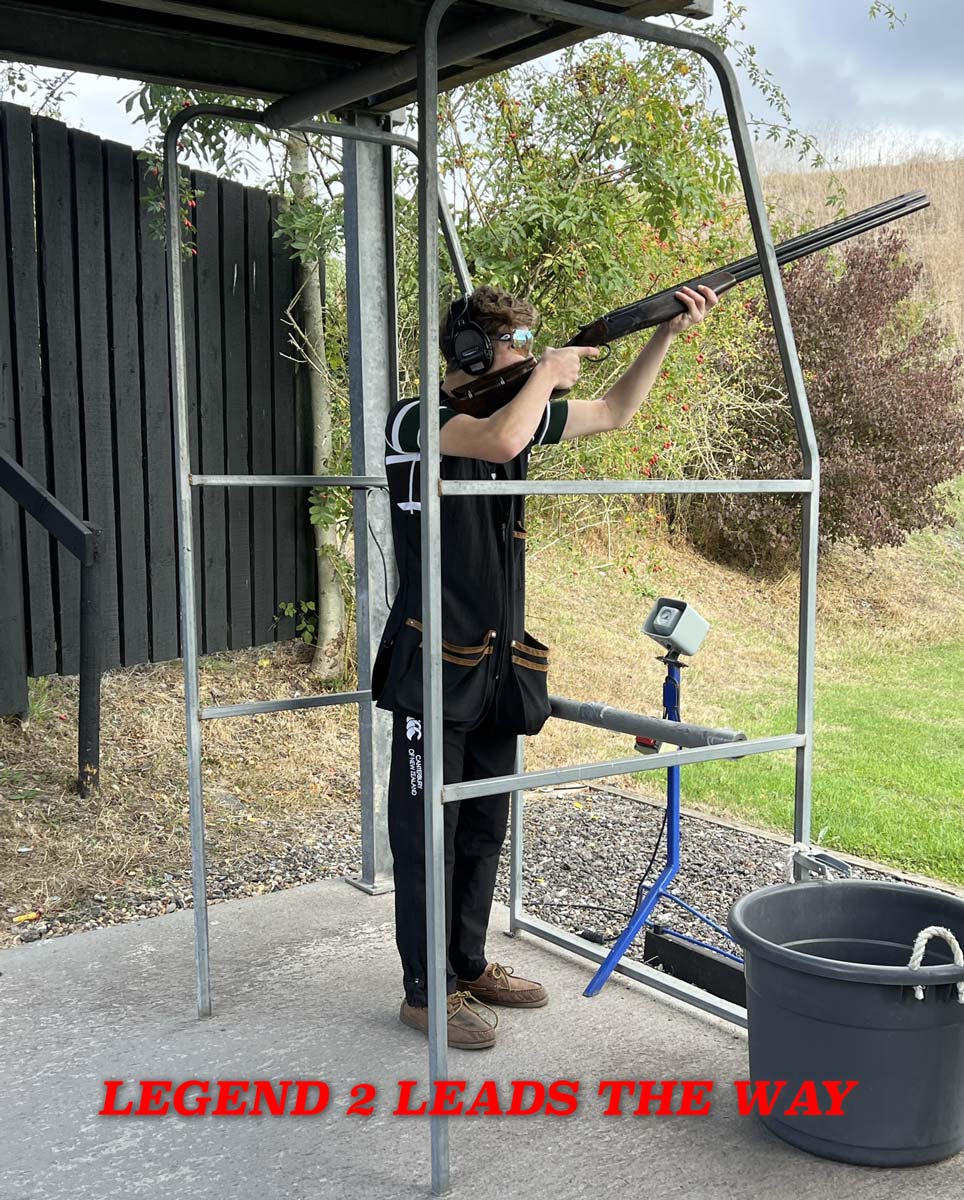 Great stance and gun mounting from Archie Alexander.
Congratulations to him and watch out clay shooters, you may see a bit more of him soon. Archie had already been using my Legend demonstrator locally near his home in Norfolk where he has had a few local and county wins but the Gamefair win is a great achievement. Well done.
The  Legend makes its mark
Archie does it again. Here's what my grandson has to say.
Today (Sunday 8/01/23) I shot my first clays of 2023 in the rain and hail. I'm extremely happy to have shot a personal best of 96/100 Registered English Sporting at Barrow Sporting Clays taking High Gun. Looking forward to a great season ahead with my fantastic Perazzi HPX Legend II. Over 160 entries. Happy New Year Everyone.
Archie Alexander.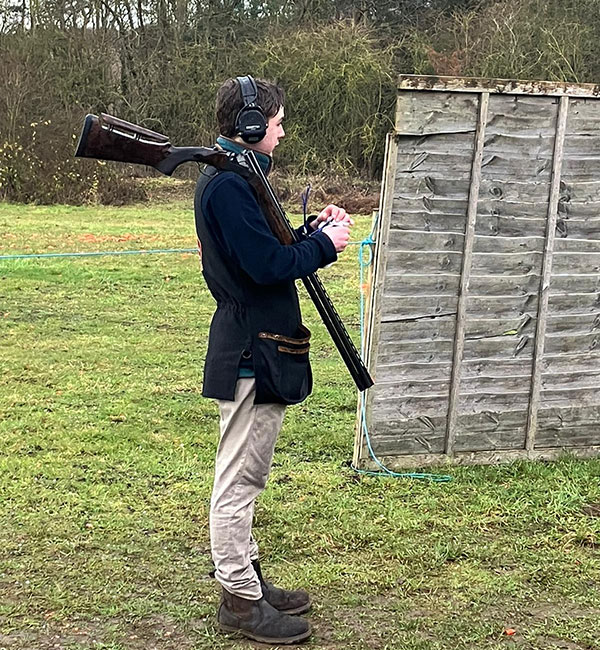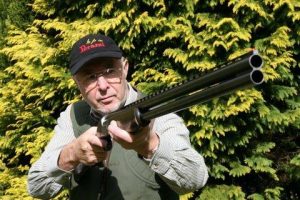 Many thanks to many of my customers who have recommended my guns to their friends which has resulted in some nice extra sales. Over the last few years, media advertising has less effect than in the past and my trips to shooting grounds around the UK still is my best way of getting out to interested shooters.
I am raising my 'Referral & Commission' stakes to anybody recommending a customer that materialises in a sale, a cash bonus of between £250 and £1000 depending on the model.
No quibble, no excuses. If the sale goes through the bonus is yours. Call me for details.