Shotguns
with the Best
Target Vision
Perugini & Visini
For nearly 10 years now, I have been working with my HPX range incorporating some very special designs and these superlative guns have built an enviable reputation for being some of the worlds very best customized shotguns. Based on the strengths of this formidable range, I have now made available an alternative brand alongside the HPX guns for those who are looking for a little more personalization. The Perugini & Visini shotguns offer many of the renowned qualities that have enhanced my HPX guns and for the shotgun shooter who prefers a little more exclusivity, the Elite and the Suprema from P & V may fit the bill. I have been able to work with this company to really take individual design to its limits both with engraving and aesthetics and also with even more radical rib designs that offer the 'out on a limb' shooters something to be admired and envied. The performance of these two models is well up to the HPX guns and with the Suprema HVR, the extreme target vision offered is a revelation to behold. These fine guns come fitted, customized, tuned and tweaked to perfection and are also available with a multitude of finishes with the option of putting your own stamp on the gun of your choice. With P & V it is also possible within your own choice of engraving to include pictures of your favourite family pet or even a member of your family. We have already commissioned a shooter/fisherman who asked for an engraving of the biggest fish he landed (or so he said so) and maybe there is some other feature from one's life that that would make a fitting reminder.
---
Mr Perugini and Mr Visini  The Gun Makers
---
The Elite
The Elite is a statement. Combine all the best features of the HPX guns and add fine engraving and upgraded wood and the Elite speaks for itself. Its handling qualities are sublime, weight balance and overall finesse for the fastidious shooter who wishes to make a statement, this is the gun for you. The combo version has already become one of the more popular versions especially for the game shooter where two sets of barrels come into their own. My recommended best specifications, 33" for the highest targets (34" for the more heavily built shooter) and 31.5" for more general use make this gun the allround game special. You will never look at other guns again.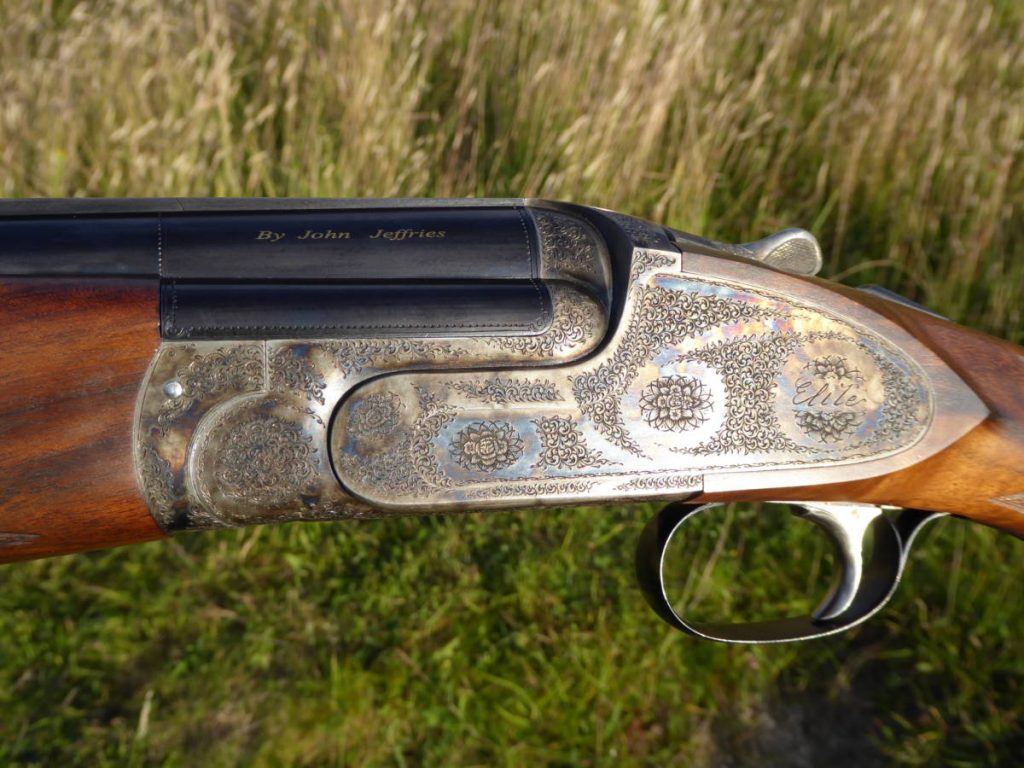 ---
The Suprema
And for the clay shooter, again the Suprema is a true statement of function beyond any. Fitted with the HVR rib, (patent applied for) the Suprema gives the finest target vision possible, allowing the target to be seen more distinctly than ever thought possible. Other ribs are available for those who feel the HVR is too radical. All my guns shoot to point of aim or wherever the shooter prefers the POI to be (point of impact) but being able to position your target with a full target view un-obstructed by any other part of the gun is unique and just makes them a joy to use. Available in sporting, skeet or trap versions, the Suprema does just what it says, ride Supreme.
I launched the new Suprema with the HVR rib in February this year and was fully aware that it was a bit out on a limb and a bit of a gamble. Now after just a few months of trials and further perfections, I am struggling not to go over the top describing the results from practically all who have tried it and indeed, including yours truly. All new guns take some getting used to (I believe that any shooter acquiring a new gun will require 3000 shots to really see what it does and get used to its characteristics) but the HVR Suprema is surprising me somewhat. On my first few shots with this radical design, I was immediately apparent that something was pretty good. I was a little reticent to judge and enthuse too quickly as I could have had the 'new gun' syndrome but it has appeared that was not the case. Yes, I did shoot it pretty well straight off as did my team members and a few other shooters who tried it but to my surprise, it has just got better and better with performances improving daily. The HVR rib is designed to offer maximum target vision and it was my primary thought that it would be most suited to the clay shooter. I seem to be proving that assumption wrong. Those who have visited my range will know that I have a pretty formidable high driven target (on a good day up to 60 yds up) and it really can take some hitting. Trying not to go overboard, the Suprema HVR just makes it nearly easy and now for the game shooter too, I believe this new design will command a very strong position on the game field. I already have a few commitments from game shooters who have experienced a marked improvement in their performance on just such a target and I have also tried it at other shooting grounds on the highest targets I could find with quite literally, outstanding results.
So, is this the best yet to come from my custom gun line up, I think it may well be. Albeit, it is a bit controversial and may just turn a head or two (especially in the game field) but if you are looking for a new idea and a performance that will put you out in front whether it be game or clays, you have to come and try it. It won't cost a penny to have a go but don't blame me if you have to dig a little deeper after.
Patent applied for.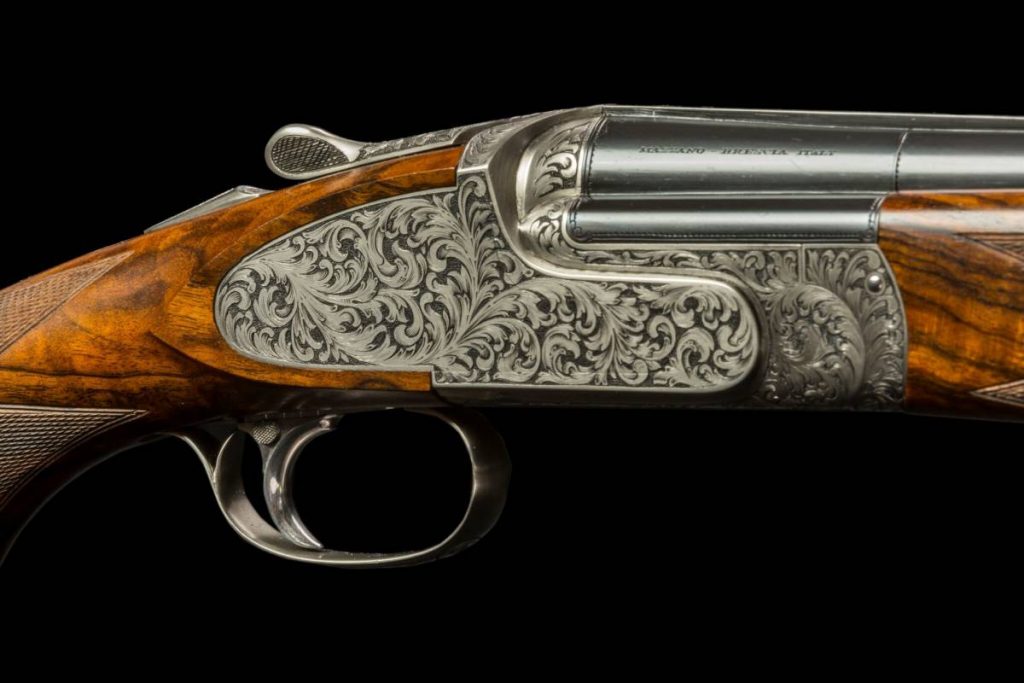 I believe the HVR rib, which is now available on the Elite or Suprema, is the most advanced sighting rib for shotguns and makes target acquisition far easier than ever before. For Game or Clays, just come and try it.